Songs of experience - Plan B - issue 39 - november 2008
SONGS OF EXPERIENCE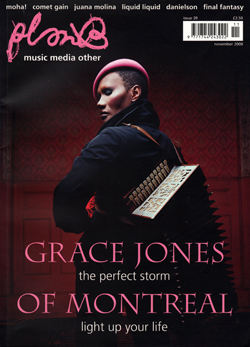 Words: Jon Dale
Illustration: Hanna Wieslander


Robert Wyatt
Rock Bottom/Ruth Is StrangerThan Richard/Nothing Can Stop Us/Old Rottenhat/Dondestan Revisited/Shleep/EPs/ Cuckooland/Live At Drury Lane (Domino)


OK. Robert Wyatt. The first thing you should know is, every note on these records is a note you should hear. The second thing you should know is, Wyatt's masterpiece, Rock Bottom, heads up this canon: a gorgeously unsettling underwater song suite, it's limber, loving, sweet, turbulent, adrift on seesawing drones and deeply affecting. Got that? Good.

The legend of Wyatt rests on his first group, Soft Machine, and on ', but ultimately, this new reissue series highlights Wyatt's few truly solo records Old Rottenhat and Dondestan. Recorded entirely alone, they document his struggle with the global politics of the time and his discomfort with the grim reality of 'being English' under Thatcher's rule. They're knitted together with knotty piano, cheap keyboards and Wyatt's pattering percussion, which lends them the air of homespun arts and crafts; they frame Wyatt's sharpest invective against the global reach and repercussions of capital and Empire.

The Age Of Self, for example, is eerily prescient of neo-liberalism's rule ("There's people doing 'frightfully well", there's others on the shelf/But never mind the second kind, this is The Age Of Self"). But Wyatt's not partisan - he's aware of the hard left's internal struggles. The Age of Self mentions media magnate Robert Maxwell and Marxism Today, editor Martin Jacques in the same breath; Dondestan's 'CP Jeebies' comments on factional behaviour in the Communist Party.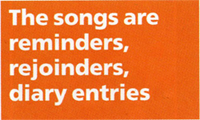 Borrowing from Coltrane's 'A Love Suprême', Ol Old Rottenhat's Gharbzadegi 'tackles cultural imperialism: listening to Wyatt's Eighties records, it struck me that here Wyatt performs 'solo' but assembles a cast of absent collaborators whose songs he interprets in response to cultural imperialism. I can think of few other performers with Wyatt's reach: who else has taken in songs from Peter Gabriel (on activist Steve Biko), or Elvis Costelloand Clive Langer (on the everyday impact of the Falklands War), alongside songs written by La Nueva Canciôn singers Violeta Parra and Victor Jara, and Cuban folk singer Pablo Milanes? Who else would write a beautifully mournful song named 'Amber And The Amberines' after the US's dress rehearsal for full-scale invasion of Grenada and the Grenadines, in part hymning Grenadian Marxist political party, the New Jewel Movement?

If this is heady stuff, it's because these were heady times. But what times aren'f? Listening back to this music can feel eerie, not just because Wyatt's voice is so close in your ear, but because the songs are reminders, rejoinders, diary entries - journalism, but not pejoratively so. If you need a crash course (or a hard lesson) in how to do politics in pop properly, here you have it - and if anyone tells you the writing is simplistic, the messages dated, then remind them that clarity communicates, and that in the Eighties, Wyatt was rare in his address of the 'wounds of Empire' via a clutch of songs and a wheezy old keyboard.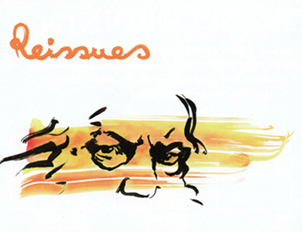 After these moments of loneliness, Shleep and Cuckooland return Wyatt to communal creation: with figures like Brian Eno, Annie Whitehead, Paul Weller and Phil Manzanera on board, it's a good crew. The politics are still there, but there's more address of the personal, the domestic. They're essential, of course.

But for now, I keep returning to Wyatt's Eighties period, for its sharpness, its sadness, and its political fury. Because these records contain songs that, in their baldness and honesty about the conditions of humanity, about the things people do to one another, about the abuse metered out in the name of Empire, tell you more about the world - your world - than most any other music l've heard. And Wyatt's found a way to navigate this world with a grace and an intelligence that's directly reflected in his songs: in their generosity and character and wit, but also in their unflinching, unsparing commentary.

So hear them all, and live a better life.